What you say about us!!

We thought you might like to see what some of our lovely customers are saying about us so below are a few comments that we have received on our products and customer service.  Its so wonderful to get great feedback and, as you can see, even when something might go wrong we strive to make sure we have happy customers.
And here is just a few images of our gorgeous clothes being shown off by truly wonderful little models!  We are very grateful for your support and a BIG THANK YOU to everyone for sharing these awesome pics on your Facebook & Instagram pages, stories, reels and reviews....
---
---
If you would like your little ones to be featured here just make sure you follow us on Instagram and remember to tag us ! Some of these pictures are so good that they end up being used on our actual product pages too!

---
Customer Reviews & Feedback
Thank you to everyone who takes the time to let us know their thoughts below.
If you would like to talk to us, please send us an email on support@stylemykid.com or contact us via our Instagram page @stylemykid1  We promise to reply asap!
 The Team at Style My Kid
-------------

November 2022 - Thank you Leah for leaving us lovely feedback -
Exactly as described! Very cute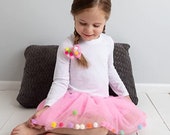 Girls Pink Tulle Pom Pom Tutu Skirt - Pink with coloured pompoms
October 2022 - J gave us this lovely review on Etsy -
This onesie is a perfect little gift! It's beautifully made.
 September 2022 - A very happy Raelle gave us this excellent feedback and 5 stars! -
Excellent quality, both durable and sturdy while also having soft material so that your baby doesn't hurt themselves. We even asked for an EU safety certificate and they responded promptly with a copy of the certificate! We are definitely going to shop with them again if we need anything they offer.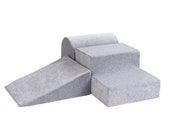 MeowBaby Luxury GREY Foam Soft 3 Piece Play Set (UK and Europe Only)
September 2022 - Lovely review from Patricia for our matching animal winter wear! -
Very pretty. My 3 yr old loves his hat and gloves.
September 2022 - Great feedback from Kait on Etsy -

Exactly what I expected! These are so hard to find elsewhere in Canada. Great price and great markers for littles!
September 2022 - A big Thank you to Maureen for sending us fab feedback on her order - 
This photo does not do this absolutely gorgeous dress justice, brilliant price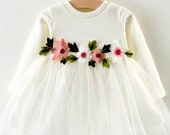 stylemykid White Flower Girls Party Tutu Dress - Snow White
Lovely up to date soft beautifully made dressing gown a great price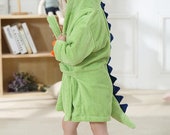 stylemykid Green Dinosaur Hooded Dressing Gown with Spikes - Tail
September 2022 - Thank you for another great review Victoria!
As usual fantastic quality
September 2022 - Elena was another happy customer! 
Excellent customer service! Lovely quality!
September
Great product! I searched for a long time, and I found it here and the shipping cost was great!!! Arrived yesterday to Chile! Thanks, my baby loves it!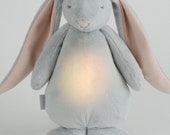 Moonie Humming Friend Baby Night Light - Sleep Aid - CLOUD - Grey with pink ears
 September 2022 - A great review from Heather -
Exactly as expected. Soft material, pretty pattern. It's still too big for my granddaughter, but I'm sure it will look fantastic when it fits.
 August 2022 - Charlotte gave our tutu pompom skirts a great review -
Fun and pretty! My little girl loved dancing in this at festivals this summer.
August 2022 - Jenna lelf us 5 stars -
Great outfit. Only seen it in a photo as I purchased as a gift.
August 2022 - Wonderful feedback from Victoria on our flower frills bunny leggings - Thank you!

I honestly can't buy enough of these for my 3 year old we bought them last autumn but I couldn't resist buying the different colours this time around. They are the cutest things and fit perfectly. They also keep their shape and elasticity which I was really impressed with so very good value for money and the biggest plus is that they are very unique it's not the same as every other kid in the park. I could rave about these and this wee shop all day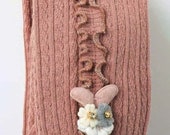 Dusky Dark Pink Flower Frills Bunny Footless Girls Tights/ Leggings
August 2022 - Anna left us great feedback on two items -
A lovely dress which will be a present.
Lovely item to team up with a tee shirt. Will be a gift.
July 2022 - Dhu kindly sent us fantastic reviews for her three items  -
I bought this as a first birthday dress and it is perfect! have not tried it on my little yet but the material is great and the star tulle skirt is dreamy. Thank you!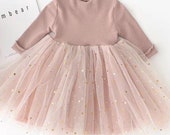 Starlight Little Girls Mink Pink Party Dress with Tulle - Gold Effects Skirt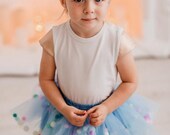 Girls Blue Tulle Pom Pom Tutu Skirt - Blue with coloured pompoms
Adorable!!! exactly as described (my baby girl could not stop playing with the pompoms). Great material and super fun! Also received it really quickly and everything was in good condition.
Shipped/received quickly. Gorgeous dress! Good quality and exactly as described. Can't wait to dress my little girl in it. Thank you!
July 2022 - Vicci was very happy with her purchase from us!
Great quality, would recommend 🤩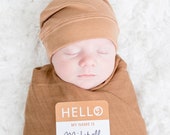 Lulujo - Baby Hat - Swaddle Blanket Name Announcement Set - Tan
July 2022 - Cassandra kindly left us 5 stars and great feedback for us and our Tie bow back party dresses -
The seller was so responsive and helpful, the dress was beautiful!
(Our white version is sold our but we still have these in pink and gold)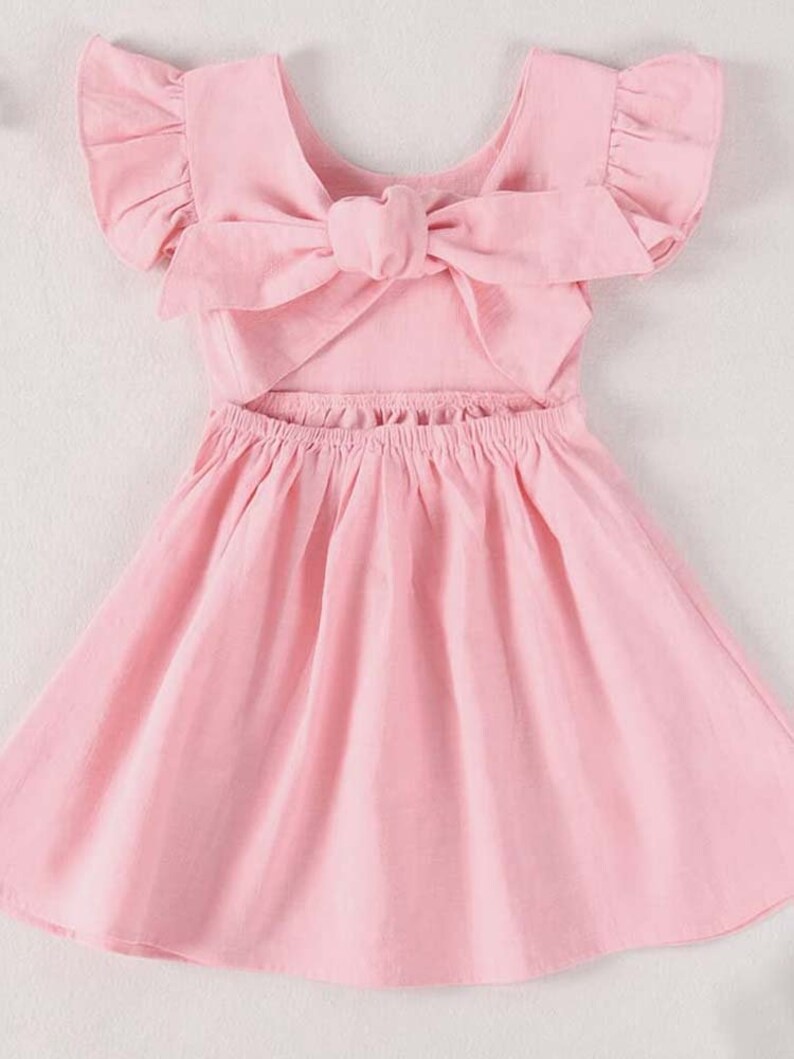 June 2022 - Sandy was a very happy customer and said this  -
Super little tee shirt but perhaps it should be entitled CHILDS Tractor Teeshirt, as it's not just for BOYS! I purchased this for my very girlie great niece, who just happens to like tractors!

 (We changed the title to say Kids T-shirt !!)
June 2022 - Helen left us 5 stars and great feedback-
It was great - happy with my purchase.
May 2022 - Thank you to @zachyadventures for posting these awesome pictures of little Zachy showing off our Zippy Sleepsuits in the most stunning places across the world!
April 2022 - Thanks to Charmaine who gave us this great feedback - 
Absolutely gorgeous pompom skirt! My little girl wore this for her 2nd birthday, with a personalised tshirt and looked the star of the show! Thank you so much!
April 2022 - Thomasin gave us 5 stars and this great review for our Lulujo Milestone sets -
Lovely quality blanket and cards the match
April 2022 - The lovely Lisa left us a great feedback after our Moonie arrived in the USA !
Fast shipping, item is exactly as described, great experience.
April 2022 - Karen gave us 5 stars and was very happy with her purchase from Style My Kid -
I absolutely 💯 love it so much it really helps me very much with my sciatica back pain and nerve pain its fantastic many thanks for your awesome service cheers
 April 2022 - Stacey bought one of our ErgoPouch sleepsuit bag 3.5 TOG for a camping trip and gave us great feedback -
Really is a great sleep sack exactly what I wanted went down to 5 in the night and only a cold face to deal with! 
April 2022 - Sheila in the USA gave us this lovely review and awesome pic! 
5 Stars! This order came to me in Maine, USA very quickly! The shop was very responsive to my questions and kept me updated on the tracking without my asking! The sweater itself is very well made and high quality!! Also very adorable!! Would recommend and buy again!
April 2022 - Karen left us 5 stars and said this...
Great quality and exactly what I expected. My daughter was delighted and wears it most of the time. Thank you for great item and service
March 2022 - Maria in Australia left us this lovely review and picture of her month old baby perfectly showing off the Hello World Milestone set -
I understand delivery was extended due to covid. I can't really fault that. But I am so happy with the item & especially the service & care that I was provided. Thank you again. Much appreciated.
March 2022 - Ceri left us this wonderful feedback -
I cannot recommend this company highly enough, the customer service has been fantastic throughout the whole process. Will definitely purchase from them again.
March 2022 - Sandra left us 5 stars and a lovely review and told us...
'She went to nursery for World Book Day as Jess the Cat from Postman Pat with added ears and tail but love the hoodie so much it'll get used for the rest of the year too!

Great quality item and fast delivery
⭐️
Feb 2022 - Big thanks to our lovely customer Lynn H for sending us lots of happy messages about our products that she has been buying for her gorgeous grandson! Pictured below showing off his Playful Puffins and Dark Blue Dinosaurs zippy sleepsuits
Jan 2022 - Thank you to @cleaning_nana for leaving us this feedback on @stylemykid1 about our silicone feeding sets with bowl, spoon and pocket bib -
My daughter uses your bowls. They are amazing. Better than any others she has tried.
31 Jan, 2022 - Cathy sent us the fab feedback -
5 out of 5 stars
This is just lovely. My grandson will look so cute in it. They only thing I am a little worried about is the size. It looks a bit small. He is 10 weeks old and I bought it for the spring. Guess he will just have to enjoy wearing it now! Would definitely buy from this company again. Thanks
Purchased item:
Artie - Whale Patterned White Baby Bodysuit / Romper
30 Jan, 2022 - Jenna was very happy with her purchase -

5 out of 5 stars
What a fun skirt! Perfect for my daughter's birthday.
Purchased item:
Girls PINK Tulle Pom Pom Tutu Skirt - Pink with coloured pompoms
28 Jan, 2022 - Charlotte give us great feedback -
5 out of 5 stars
Very cute! True to size
Purchased item:
Girls BLUE Tulle Pom Pom Tutu Skirt - Blue with coloured pompoms
26 Jan, 2022 - Cora kindly gave us -
5 out of 5 stars
Great Gift, lovely quality and good service: thank you
Purchased item:
Blue Bikes Baby Zip Sleepsuit with Hand - Feet Cuffs
23 Jan, 2022 - Jessica said -
5 out of 5 stars
Very helpful 😊
Purchased item:
ergoPouch - Berries Pink - 2.5 TOG Sleep Suit Bag in Organic Cotton
21 Jan, 2022  - Sarah L left us this review of our zippy sleepsuits
Haven't actually seen it but my son tells me it's lovely. Thank you. He (my son) particularly likes zipped sleepsuits for his little one - less demanding!
Purchased item:
Dinosaur Dark Blue Baby Zip Sleepsuit with Hand and Feet Cuffs
20 Jan, 2022 - Lya left us this great feedback on Etsy
5 out of 5 stars
The quality is impeccable. Looked very cute. Size is as indicated. Would order it again.
Purchased item:
Starlight Little Girls Mink Pink Party Dress with Tulle - Gold Effects Skirt
Jan 2020 - Helsb_20 gave us great feedback on ebay - 
You are a total superstar ....the outfit arrived swiftly today ...THANKYOU for been so helpful ...your a credit to Ebay .....YOU GAVE AWESOME SERVICE!
(plus lots of nice emojis!)
Purchased Stars & Stripes 3 piece set

18th Jan 2020 - Chris sent us a lovely picture and message once his order of the luxury square Blue Lagoon ball pit arrived -
I'm sure we will be back (shopping with you) before long and it's worth saying again that the top quality customer service is very much appreciated and makes you stand out.

14th Jan 2022 - Rhianon left us this great feedback after buying the Moonie Sensory Bunny and Doddle & Co dummy -
Brilliant team at Style My Kid, made my shopping experience a pleasure & will definitely be both buying from them again & recommending them to friends!
 14th Jan 2022 - Suzanne sent us this message after buying the ErgoPouch SleepSuit Bags -

Just want to say the sleep suits arrived today and my daughter-in-law was very impressed by their fit and their quality and I'm very impressed by your quick responses and your willingness to help. So Thank You.
10th Jan - Rena gave us 5 stars and said -
Fantastic quality. I bought the gloves and balaclava hat (Fox). My little nephew looks so cosy and cute. Will buy again from this retailer.
29th Dec - Kay left us this great review on Etsy -
Brilliant hooded blanket! very soft and we'll received by my 5 year old. it's a little big for her but perfect for snuggling on the sofa. I like that it has hand pockets on the top corners too. quick delivery.
31st Dec - Hannah left us the most lovely feedback - 
Quite honestly one of the best companies ive ever had the pleasure of contacting. So helpful and lovely. Product is fab!
7th Dec - Erdin & Hannah sent us the following message on instagram -
A huge thank you for helping with our order.Angel LOVES her ball pit and so do we!
Angel pictured in her Teddy Velvet Ball Pit @trueseventiesromance
11th Nov - Sharon said -
So cute....my grandson loved them
11th Nov - Rachel left us 5 stars and this lovely feedback
Beautiful sleep suit for our babes
3rd Nov 2021 - Charlotte gave us 5 stars on Etsy - 
Great quality & came quickly.
31st Oct 2021 - Erin gave us 5 stars and recommended Style My Kid -

Very sweet and perfect size for cuddling. Great communication
with kindly seller :)
26th Oct 2021 - FayeJay Cole recommends Style My Kid and left us this great review on Facebook ...
Brilliant little baby grows, I brought 6-9months and my little chunky monkey who will is 6months soon fits her perfectly with room to grow, I love the hand and foot cuffs if baby gets cold, they are so soft and the double ended zip is so much easier than poppers, definitely ordering more 😍
Looking fab in our Pale Blue Exotic Flowers Zip Sleepsuit!
22nd Oct 2021 - Jede gave us 5 Stars & sent us this amazing picture of our Big Buddy Bunny too -
Beautiful - Great quality and all natural fabrics
Fabelab - Big Buddy - Extra Large Huggable Organic Bunny Plush Toy
Beautiful quality, fast postage, highly recommended. We'll be shopping with you again, many thanks :)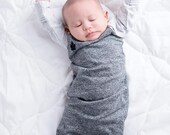 Juddlies - Organic Newborn Baby Open Sleepsuit / Nightgown with Hand Cuffs - Raglan Collection Graphite Grey/Black
17th Oct 2021 - Katerina left us a great review and 5 stars -
Very good quality and wonderful design. My 15 month old loved it !
Bless her!!!
16th Oct 2021 - Venice kindly left us a bunch of wonderful reviews and 5 stars -
These clothes are dreamy and adorable and they arrived super fast! Definitely on the level of a high-end boutique.
Loved it! Very on trend!
16th Oct 2021 - Carla gave us 5 stars on etsy -
Lovely outfit :)
14th Oct 2021 - We recieved 5 stars from Kate who said this -
Nice thick material, sturdy. Next day delivery (in my case).
My 9m old can fit anywhere from 12m-2yrs, this 9-12m fits him like a glove (no growing room) so sizing is inline with other clothing brands I'd say.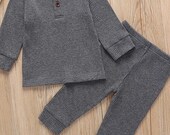 Baby - Toddlers Charcoal Grey Matching 2 Piece Ribbed Button Top - Bottoms Lounge Outfit
13th Oct 2021 - Janis gave us 5 stars and gave our Zoocchini Fox Balaclava a great review -
All ready for a cold day. My granddaughter loved this hat.
30th Sept 2021 - Danielle gave us 5 stars on etsy - 
Meet Willow!!!

I wanted a hummingbird themed nursery for my daughter but couldn't find many products! This blanket is perfect! So cute and soft! Can't wait to take pictures of my newborn in them!
22nd Sept - Bryanna gave us 5 stars and the wonderful review -
Thank you for making my babies happy!! My son lost his hat at our local farmers market that was similar design to this, we looked everywhere for a hat and finally found this company. The quality is AMAZING, the hats fit perfectly. Highly recommend they are just adorable. Thank you
21 Sept 2021 - Ekaterina sent us this wonderful message -
Not sure how it works and what the trick is with Moonie but she has not let it go for 2 days now! Will be getting spare ones! Thank you for sending it so quickly.
__________________ 
16 Sept 2021 - Jenna told us -
A big fan of the Spikes Out jumpers - they wash up amazingly and don't lose shape or fade!
__________________
03 Sept 2021- Larwan gave us this lovely review -   
5 out of 5 stars - Really happy with this jacket for my boy. I used to have one similar when I was very young so it will be great to have comparison photos. It's very well made and feels quality.


9th Sept 2021 - Schlegs kindy gave us 5 out of 5 and left us a very nice review -
The quality was even better than I expected! Super fast shipping. Perfect fit for my 3 month old.
KITE Organic - Busy Bee Multicoloured Striped Dress from 3 months

___________________


28th August 2021 - A big thank you to Kerry who kindly recommended us on Facebook and wrote - 
After not receiving my package, I sent an email to customer service. I immediately received an answer back from Dan. He actually took it upon himself to watch the tracking himself. Contacted me a few days later and said another package was already on the way via a different carrier.
Customer service is such a thing at Style My Kid!!! A total breath of fresh air.
They care and because of that I will continue to support this company even tho we're an ocean apart from each other!


Ordered

 item was the ergoPouch Night Sky Blue Organic 2.5 Tog Sleepsuit Bag

 

-----------------------

 
25th July 2021 - TamberW sent us this lovely review and sweet image


Lovely products, lovely shop, lovely shop owners! The seller went above and beyond the call of duty to accommodate me. Thank you from the bottom of my heart! I absolutely adore my sweet Bolette Bee Rattles from Fabelab. Exceptional design, material and construction. I couldn't "bee" happier with my purchase! 🌸🐝🌸


7th Aug 2021 - Sowers sent us the loveliest message and picture (she also gave us 5 out of 5 stars - thank you !!) 



My son's absolute favorite teddy! Beyond cute and love the organic production! So in love with Fabelab toys! Beyond quick shipping and wonderfully packaged!
Thank you!


1st Aug 2021 - Susan on Etsy kindly gave us 5 stars and said -

Quality item and perfect transaction!


-----------------------


10th Aug 2021 - Sarah on Etsy gave us 5 stars and said


Gorgeous colour and sizing was perfect. Wish you had a bigger range as it's so lovely!
Artie - French Terry Frill Tunic Dress - Girls Cornflower Blue Dress


_____________________


11 Aug, 2021 - Theresa gave us 5 out of 5 stars and said -
The items were exactly as described and worked great for my grandson's first trip to the beach!


Purchased item:



-----------------------




28th June 2021 - West London Mum Fae told sent us a message about The Molar Bear Teether -
We don't leave the house without it! It's great.


14th June 2021 - Phelan kindly gave us 5 out of 5 Stars on Etsy and said ...


So adorable. My teacher adored this for her little daughter. And when my little one arrives in a few months, will definitely purchase again


--------------------


13th June 2021 - Chloe kindly gave us 5 out of 5 stars
Great seller. Really happy and quick delivery
😀

-----------------------


4th June 2021 - Sasha left us this messge on Etsy and 5/5 stars!
Fast delivery great item, thanks!
17th May - Mehrnaz kindly recommended us on Facebook


Great customer service, quick delivery and amazing products. I love the colours and the quality of the clothes is really good as well. They are a good fit unlike many other kids brands that run either larger or smaller than what it says on the label.



(Flowery Flamingos & Mustard Stars SMK Zip Sleepsuits)


-------------------------


12th May - S Vegliante gave us 5 out of 5 stars on Etsy -
So cute and really well made!
(Bunny Boo! Hooded jumper with bunny ears purchased)


----------------------


10 May 2021 - Emma sent us this lovely message on facebook


Your zip sleep suits are the best I've ever bought. Please make them in age 2-3 too
. We love them so much. They are so comfortable, easy to put on a squirmy toddler and the fold over feet are genius. I just wish I'd discovered them earlier!
 
(Happy Clouds SMK Zip Sleepsuit)


---------------------



29th April - Chris Hill recommended Style My Kid and said this


It has been so refreshing to have been given such amazing customer service... return made super simple and quick. Fast reply and really helpful! Could not recommend more! Not to mention the fact that they stock really good quality baby clothes and ship VERY quickly!!
(ErgoPouch Cocoon Swaddle Sleeping Bag)


------------------------


16 Apr, 2021 - Claire gave us

5 out of 5 stars on Etsy
Brilliant and arrived so quickly thank you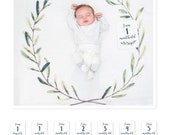 Lulujo - Babys 1st Year - Hello World - Swaddle Blanket & Milestone Cards Set


----------------------


15th April 2021 - Amber gave us 5 our of 5 stars on Etsy
Very sweet dress. I was looking for a plain white dress for my daughter so I can embroider a design onto it. This fit the bill perfectly.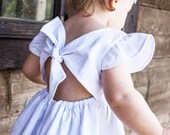 White Tie Bow Back Girls Party Dress


----------------------


11th April 2021 - Valentina gave us 5 out of 5 on Etsy
Exactly what I was expecting! Lovely


-----------------------


22nd April 2021 - Christine gave us 5 out of 5 on Etsy -
Very nice quality. I LOVE them!!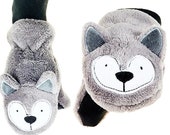 Flapjack Kids - Winter Fleece Mittens/Gloves - Wolf


-----------------------


26th March 2021 - Katherine gaves us 5 out of 5 stars on Etsy saying -
 Amazing quality and adorable. Our little one loves these mitts and matching balaclava. Great quality, very comfortable and easy to wash.


-------------------------


3rd March - jy851 on Etsy gave us 5 stars and said  -
Knit Balaclava Hats


Perfect coverage for a baby. This is my 3rd baby, their hats always get pulled off or fall off. This stays on perfectly with no silly strap to try and do up. Baby has nice warm head and ears and chest too which is a bonus. I went for the dino and giraffe. Both look awesome as well as function perfectly. Thank you.


5 out of 5 stars
Love it thank you. My little boys loves wearing while painting
--------------------------


12th February 2021 - Chas Charleston Bax recommends Style My Kid - 5 Stars


The clothes on Style my Kid are amazing quality and my daughter looks great in them. Great prices and fast delivery. Definitely worth taking a look and would highly recommend.


(Artie Rose Forest Bodysuit / Star and Stripes Dungarees Outfit ) 
---------------------------


10th February 2021 - Lucy Queen sent us this message and stunning picture on instagram -
Happy customer with her big bow !
(Baby Wisp Lana Bow)




------------------

26th January 2021 - Lee Kay left this lovely comment on our Facebook page -
These are some of the best quality sleeping suits we have. Love the funky colour zips, they wash really well and can be worn for ages because the bottoms don't look awkward turned up. My daughter loves the bright colours

❤️

If you do bigger sizes, I'll be getting all of the prints!!


(Pink Jungle Zip Sleepsuit was purchased)



--------------------------


26th January 2021- Leanne Owen sent us this message on Facebook - 
Hiya, we loved the sleep suits so much I've just ordered some more for my little boy. The others were a little big, so he can grow into them. Great quality. Many thanks!



_________________
18th January 2021 - Stephanie kindly gave us 5 stars on Etsy
It looks very cute and well made. It arrived super fast.
Laura @laura_louisee94 messaged us to say -
Received today - we love them, Thank you x
I couldn't find such an item anywhere else so I was thrilled with this. I love the fact it isn't pink or blue. It was a gift for a friend who is delighted how easy it makes night time changing.



20th Dec, 2020 - Trent gave us 5 out of 5 stars on Etsy
Lovely item, thank you
Purchased item:

Dionne Lawson, Newcastle Under Lyme, Staffordshire  - kindly messaged us to say ....
I have had so many compliments on it (the dress) and I've pointed them all your way!

Carolyn Priestley - Dumfries/Scotland - recommends Style My Kid
Very impressed with the customer service. One of the sleepsuits that I owned didn't fit when I tried it on my little one. I contacted the company and it was sorted out extremely quickly (on a Sunday!) with a replacement being sent out right away. You can't get better customer service than that. Love the zippy sleepsuits too
Sarah Louise Walder / London, England - recommends Style My Kid





Just got my first order of sleepsuits. I'm in absolute love with them and can't wait to get a few more 😁 - you cant see it that well but my daughter is 2 now and she's wearing 18-24 in these sleepsuits, there is still so much growing room in them for her - i'm so impressed.


Jade Wardle / Havercroft England - on email.

I just love it, it's such a beautiful dress. You're customer service is exceptional x

Just wanted to thank and highly recommend @stylemykid1 for the customer service I have received during and after receiving my order! Hermes cocked up my delivery, but after persistent contact to them from @stylemykid1 they made sure my delivery got to me on time for Raven's photo shoot! I have spoken with both Dan and Julie and I can honestly say their customer service is one of the best I have ever come across, and working in that line of work, I do have very high expectations 😂😂 they make your experience extremely personal and build an excellent relationship! If you got young kids take a look at their website! Absolutely fantastic company and I feel it's completely necessary to share this post because great efforts should be recognised! Thank you to all the team ❤️
Emma Stewart / Cumbria England - recommends Style My Kid
Fab company and great customer service. After just missing out on an offer I contacted customer services who promptly replied and I was able to add onto my order. I made my order on Thursday and it was delivered on Sunday.

Laura Kirk Desmond / Cumbria England - recommends Style My Kid

I just need to take a minute to recognise the really excellent customer service I received this week from Dan in the customer support team at Stylemykid. I had ordered two zippy sleepsuits for my daughter about 11pm on Wednesday night, and about 2 mins after checking out I received a refund from Shopify. I was only puzzled for a moment as I then had an email from Dan saying he'd seen my order going through and I'd just missed the 2 for £22 promotion by a couple of minutes (I'd had no idea there was a special). So he had waited for the transaction to complete and then refunded me the difference. I'm so impressed, they absolutely did not need to do that. Also the sleepsuits were dispatched the next day and have now arrived, they're fabulous. Thanks again Dan!
Heulwen Huws / Waenfawr Wales - recommends Style My Kid



What a great company. I have ordered some things for my grandchildren for Christmas. Very quick to respond to order and dispatching. Had trouble with delivery of one order, but once I sent an e-mail to SMK it was sorted straight away - customer service fantastic.


Lucy Boyle / London England - recommends Style My Kid
So pleased I found Style My Kid! Gorgeous footless onesies for my little girl - haven't seen anything like them on the high street, and really great quality at brilliant prices! What more could you ask for?!
Amy Louise Cakebread / Kent England - recommends Style My Kid

The clothes are fantastic quality and delivery has always been prompt. The thing I love about Style My Kid clothing is that the clothes are different, interesting and good value...definitely important when buying for twins!! I would absolutely recommend.
Lindsey Ann Johnson / Newcastle Under Lyme England - recommends Style My Kid


I ordered some Pyjamas Thursday at 19:45 and they arrived by Saturday lunchtime! Brilliant service and currently far better than what most high street stores are offering. Now I know your sizing and great quality I'll be ordering more. Thank you!
Ní Ghairbhin Orla / Boyle Ireland - recommends Style My Kid


By far the best customer service I have experienced from an online retailer. Ordered a few items as a gift that went a little awol, contacted customer care and was assisted by the lovely Dan. Friendly, prompt and so helpful. Looking forward to ordering again real soon. BTW the items finally arrived and are lovely quality and better than they looked online.
Amy Holmes – Lancashire England - recommends Style My Kid


I'm so pleased with the dresses I ordered for my daughter, arrived quickly and as described. Definitely will be back again ☺️
Razia Bibi - Buckinghamshire England - Recommends Style My Kid



I bought a number of outfits for my son for our recent holiday - I loved each item and we received lots of compliments on how stylish the clothing was 🙂.  Will definitely be buying again. Thanks @stylemykid1