Pomegranates and Potties! More from a manic mum!
 By Julie Harriss
So in the words of Whitesnake* – Here I go again…..its another attempt from me of letting you know just a few of the things that helped in the early years of being a mum….
Tantrums – we all have them! Terrible twos can be terrible threes and fours etc. Its bloody hard to remain calm and not feel like a failure when your child is screaming the place down because she really doesn't want to walk/eat/love you back! Breathe - accept that it may go on for a while and give them a hug when it's over – remember it is hard being a little human.
Please do not be embarrassed if people stare at you/your child whilst you are hopelessly trying to calm them down from a scale 11 full on rage-fest for a totally unknown reason -  that's just life. I found this one of the hardest things to cope with.  Maybe because I wanted to do exactly the same - scream back whilst throwing myself on the floor - but I knew that was not going to help anyone!
Use the 'naughty step' technique if possible (thank you Supernanny!).  I wholly appreciate that tantrums come in all levels but these fleeting moments of hell do eventually pass even if you do not give in to their demands of chocolate or pomegranate! 
Pomegranates - Really????
I swear to you - I once heard a dad saying to his daughter who was having a tantrum in a supermarket 'Amelia, If you don't behave you will not have any more pomegranate'. Oh, how I felt like a rubbish mum whilst stuffing a flake into my screaming monster (that's into my daughters' mouth, not my own one – actually it was probably both).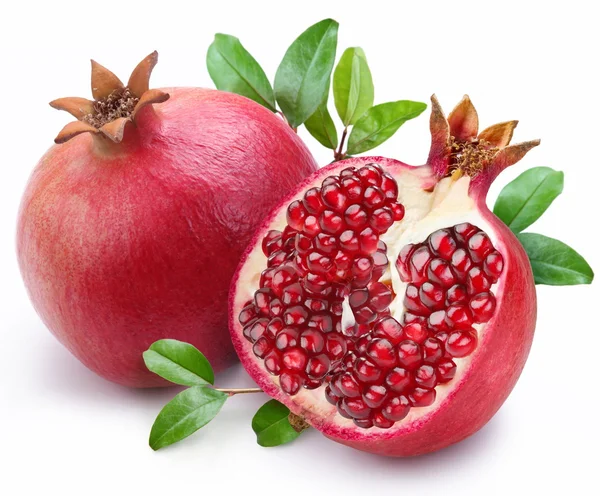 Vs 
????? I know which one I prefer!
Wash your hands!!!
To say I am bordering on OCD is something my family & friends will agree with (others will say barking mad, obsessive, weird etc).  This meant that I always felt the need to clear up any mess 'we' made when in Starbucks, cafes and restaurants etc with the kids.  I couldn't bear leaving crumbs on the table or split liquids on the floor – it made me feel quite sick to see the mess. I also had an issue with using communal highchairs – obsessively cleaning them before using.  Thankfully you can now get your own portable highchair. It's a brilliant invention so when I saw that one of our suppliers had this, I immediately asked if we could stock it.  We are really pleased to be able to sell the Guzzie & Guss Perch Hanging High Chair in the gorgeous salt and pepper colour way that has just become available.
This clever device clamps onto the table meaning that your baby is at eye level and therefore much closer to you for feeding and now totally part of the conversation.
A key feature is that the fabric parts are all washable. 
They say It comes to those who wait
One of the biggest things I came to realise was that these tiny, loveable, soul destroying munchkins will get all it –  EVENTUALLY.
Walking, speaking, eating, going to the toilet, answering back, everything you think that they should need to do to be a human being.
Although some toddlers (like ours) never crawl - they bumshuffle.  How fast our one could get across floor! This was terrifying as we didn't baby proof every corner of the house. I know many of you will swear by taping up the corners of the tables, adding soft closing door hinges or generally stuffing random soft things in the way of any pitfalls – and that may be the right way to go about it. However, we choose the lazy and far more stressful route - pleased to say she survived without losing an eye or any fingers. Luckily our very cool range of toddlers jeans & joggers are pretty hard wearing for all those cute bum shufflers out there!
Toilet training – you have heard it a thousand times…when it's the 'right time' your child will understand the process! The first time it was a 'well that went badly and it's a definite 'no' from her', so we left it for a while. Did that thing about freaking out as she was going to nursery in 6 months (6 MONTHS!!!) and of course she got there in the end.
They now have these amazing and fun Zoocchini toilet training pants to help. We sourced these because Amy (founder of SMK) used them with her 2 year old son and said they really helped. Plus they can be used for overnight pants as most kids don't become dry at night for months after they have in the day so these are a perfect investment. 
And although these are described as 'boys' or 'girls' the gorgeous patterns can be for any gender (it just got to do with how people search for things on the internet!). Check out the full range - https://www.stylemykid.com/collections/training-pants
Our gorgeous SMK model Devon is using them too and mum Sonya says she absolutely loves going through the pretty designs and naming them all then choosing a pair to wear! Her favourite one being Allie the Alicorn (thats a winged unicorn in case you didn't know!).
Enough from me for now but you can even get 10% off of all items using the code here… and don't forget to have a look at our current resident expert blogs too – I am just a manic mum – they are the professionals!
With Love,
Julie
PS - *Whitesnake??? I seriously had the same hair style in my teens as the lead singer - this was most definitely not on purpose - I don't think hair straighteners had been invented yet!! And if you have no idea who the hell Whitesnake are – well you clearly did not live through the eightes!!
PPS - The picture at the start just about sums up the cheekiness of Sienna age 5!